National Theatre Farewell Special Performances Upon the Reconstruction Project - Towards a New Adventure -
National Theatre - Tokyo Presents
Kabuki Performance in September 2023
Imoseyama Onna Teikin Part1


Performance Dates : September2 (Sat.) -26 (Tue.), 2023
*No Performance on 11 (Mon.) and 19 (Tue.)
Venue : National Theatre (Large Theatre)

Performance Time
12:00AM - 3:35PM
*End times are estimates and could vary.
*There will be intermission.

Cast
Nakamura Tokizō
Bandō Kamezō
Nakamura Mantarō
Ichimura Kitsutarō
Bandō Shingo
Nakamura Baishi
Onoe Shōroku
and others

Ticket Prices (including tax)
[1st Grade] Adults: 14,000 yen (Students: 9,800 yen)
[2nd Grade] Adults: 10,000 yen (Students: 7,000 yen)
[3rd Grade] Adults: 4,000 yen (Students: 2,800 yen)

⇒Special Offer for International Audiences (Welcome! Kabuki Ticket)

Seating Plan

*Audio guide: English audio guides are available for rent. Click here for details of audio guide.
*Subtitles: Not available.
*English synopsis is available. It is included in the paid Japanese brochure.

Partner for Kabuki Performances in September

 SMBC Nikko Securities Inc.
 Daiwa Securities Co. Ltd.
 東京コンピュータサービス株式会社

Partners for Special Farewell Performances
SUMITOMO LIFE INSURANCE COMPANY
TOSHIBA LIGHTING & TECHNOLOGY CORPORATION

Booking Opens
August 13 (Sun.), 2023

-----------------------------------------------------------------------------
Box Office
0570-07-9900 (From overseas: +81-3-3230-3000) in Japanese and English (10:00AM-6:00PM)
http://ticket.ntj.jac.go.jp/top_e.htm
-----------------------------------------------------------------------------

Counter Sales at the Theatre
available from August 14 (Mon.), 2023


in Japanese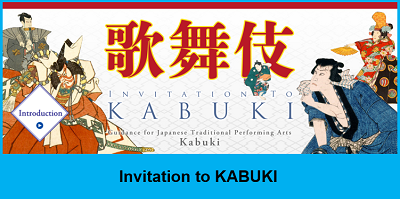 ---------------------------------------------------------
 The original National Theatre, which opened in 1966, will close at the end of October for renovations.
 As part of the National Theatre Special Farewell Performances Upon the Reconstruction Project –Towards a New Adventure– series, the September and October Kabuki performances will present Imoseyama Onna Teikin, one of the greatest masterpieces of Gidayū Kyōgen, in the style of full-length play over two months. It is being performed at this theatre for the first time since 1996 and will place the crown on our original National Theatre.
 This piece premiered in 1771 at Osaka Takemoto-za as a Ningyō Jōruri piece. Adapted into Kabuki that same year, it has been performed repeatedly through the ages and has become a popular program with memorable performances. Against the backdrop of the era of Emperor Tenji, an impressive tale is woven by a cast of engaging characters both real and imaginary through to the story's unexpected unfolding.
 For our September Part 1 event, we invite you to enjoy this performance centered on the scene of "Yoshinogawa."
Kasugano Komatsubara
 Hinadori, the daughter of Sadaka – a dowager of Emperor Tenji's servant Dazai no Shōni – and Koganosuke, the son of the emperor's servant Daihanji Kiyozumi, meet and fall in love with each other without any knowledge of the feud between their families. Soon after, Uneme no Tsubone, Fujiwara no Kamatari's daughter who is in the good graces of the emperor, flees from the Imperial court.
Dazaiyakata Hanawatashi
 Soga no Iruka, a powerful court minister, calls on Daihanji and demands that his son Koganosuke become his servant. He wants to find out from Koganosuke the whereabouts of Uneme no Tsubone, who is purported to have drowned herself in Sarusawa Pond.
 Iruka also tells Sadaka to offer her daughter Hinadori to him as his concubine. Moreover, after instructing his retainers to spy on Daihanji and Sadaka with a telescope, he hands over a branch of cherry blossoms to Daihanji and Sadaka, likening the lives of their children to cherry blossoms – threatening to harm their children if they don't obey his order.
Yoshinogawa
 Across the Yoshinogawa River covered with colorful cherry blossoms, on Mount Imoyama is Sadaka's suburban residence, while on Mount Seyama is Daihanji's mountain villa. On the occasion of the Dolls' Festival, Hinadori and Koganosuke are enjoying their secret meeting across the river, where their respective parents Sadaka and Daihanji appear with the tragic resolution known in their hearts. Eventually, they kill each child at their respective residences. Lest the other young one should commit suicide to join their beloved in death, they make believe that their child is still alive, and throw a cherry branch with blossoms into the river. Knowing the truth, however, Sadaka soon puts her daughter's severed head on a set of Hina dolls, and then floats the set to the other side of the river, hoping that the couple will at last be united in death.
 Set in Imoseyama (Mount Imoyama and Mount Seyama), against a backdrop of beautiful cherry blossoms, the story centers on Sadaka and Daihanji, who stick to their moral principles in the sacrifice of their children in the face of a lawless demand from an oppressive lord, and on a young couple said to be the Japanese version of Romeo and Juliet in that they end up taking their own lives for the sake of love. We invite you to enjoy the famous scene of Yoshinogawa along with the preceding Komatsubara and Hanawatashi acts that depict the background of this tragic tale.
 Featuring Nakamura Tokizō as Sadaka and Onoe Shōroku as Daihanji – both performing for the first time in their respective roles, this performance includes a very colorful and talented cast of characters. You are sure to be impressed by this emotional and thrilling performance with the added effects of Hanamichi (elevated runways through the audience to the stage) on each side of the venue.
 We thank you for your support of the National Theatre as we continue our journey in preserving and presenting Japan's traditional and current performing arts!