National Theatre has implemented measures for our visitors to prevent the spread of the novel coronavirus. For more information click here.

Bunraku Performances in February
The Chikamatsu Collection

Performance Dates : February 4 (Sat.) - February 21 (Tue.), 2023
No performance on 9 (Thu.)
Venue : National Theatre (Small Theatre)

Program Ⅰ (11:00–14:40)
Shinjū Ten no Amijima

Program II (15:15-17:55)
Kokusenya Kassen

Program III(18:30-21:05)
Onna Koroshi Abura no Jigoku


Ticket Prices for Each Program(tax included)
Adults: 1st Grade ¥7,000 2nd Grade ¥6,000
Students: 1st Grade ¥4,900 2nd Grade ¥4,200
Seating plan

*End times are estimates and could vary.
*English commentary through the Audio Guide service will be available starting with Program III on Wednesday, February 8.Click here for details of audio guide.
*Subtitles: Available only in Japanese. Displayed on screen beside the stage.
*English synopsis is available. It is included in the paid Japanese brochure.
*There will be intermission.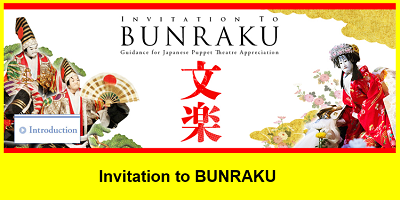 Booking Opens
January 14 (Sat.), 10:00

-----------------------------------------------------------------------------
Box Office
0570-07-9900 (From overseas: +81-3-3230-3000) in Japanese and English
(10:00 - 18:00)
Online Booking : https://ticket.ntj.jac.go.jp/top_e.htm
-----------------------------------------------------------------------------
Counter Sales at the Theatre
available from January 15 (Sun.)
(Business hours: 10:00 – 18:00 )

in Japanese