National Theatre has implemented measures for our visitors to prevent the spread of the novel coronavirus. For more information click here.


National Theatre (Small Theatre)
Hanamatsuri - Okumikawa no Shimotsuki Kagura -

Performance Date
June 11(Sat.), 2022

Performance Time
11:00 a.m. - 1:00 p.m.
2:00 p.m. - 4:00 p.m.
*End times are estimates and may vary.

【11:00 a.m. Start】
Introduction
Oyudate / Kamaharai
Bachi no Mai
Jigatame no Mai
Yamami Oni
Ichi no Mai / Mitsu Mai
Hana no Mai
Sakaki Oni

【2:00 p.m. Start】
Introduction
Hi no Negi / Okina / Surikogi /
Shamoji / Miko / Osando
Yotsumai
Yubayashi no Mai
Asaoni no Mai
Shishi no Mai
Shizume Matsuri

Cast: Misono Hanamatsuri Hozonkai / Tokyo Hanamatsuri no Kai

*Audio guide: Not available
*Subtitles: Available only in Japanese. Displayed on screen beside the stage.
*English synopsis is available. Please ask at the reception desk.

Tickets for Each Performance (Tax Included) :
Adult = 4,200 yen
Student = 2,900 yen

Seating plan

Booking Opens
May 18, 2022

-----------------------------------------------------------------------------
Box Office
0570-07-9900 (From overseas: +81-3-3230-3000) in Japanese and English (10:00 a.m. - 6:00 p.m.)
Online Booking : https://ticket.ntj.jac.go.jp/top_e.htm
-----------------------------------------------------------------------------

Counter Sales at the Theatre
available from May 19, 2022



in Japanese


What is Japanese Folk Performance? Learn More>>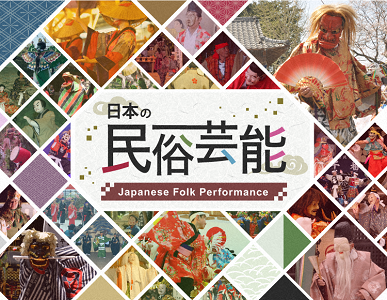 The "Hanamatsuri" is kagura (sacred Shintō music and dancing) that has been handed down unbroken for through the years in the Okumikawa region, which is in the eastern part of Aichi Prefecture. It is held in winter, around the time when the power of the sun is at the lowest ebb, to invite myriads of Shintō deities and revive the power of the sun, praying for people's good health and a bumper crop.
Designated as an Important Intangible Folk-Cultural Property in 1976, the Hanamatsuri takes place in more than ten locations from November to early March. Among them, the Misono area, which is introduced in this performance, is a community situated at the highest altitude of in the town of Tōei, where the Hanamatsuri is usually held on the second Saturday of November each year.
The program begins with kiyome (purification of the site of kagura service), followed by blessings to the deities, including kami-mukae (a ritual welcoming the deities); dances by courtiers, young men, young children and oni (ogres); performances by negi (Shintō priests), miko (shrine maidens) and okina (old men), then yubayashi (purification by hot water) and kamiokuri (a ritual returning the deities to the heavens). The performances continue through a whole day and night. Today's performance, part of which starts at 11 a.m. and the other at 2 p.m., offers an impressive overview of the flow of this ceremonial rite.