National Theatre has implemented measures for our visitors to prevent the spread of the novel coronavirus. For more information click here.

National Theatre Farewell Performanes Upon the Reconstruction Project - Towards a New Adventure -
National Theatre - Tokyo Presents
Kabuki Performances in January
Tōyamazakura Tenpō Nikki


Performance Dates : January 3 (Tue.) - 27 (Fri.), 2023
No Performance on 11 (Wed.) and 19 (Thu.)
Venue : National Theatre (Large Theatre)

Performance Time
12:00AM - 3:50PM (except 13(Fri.))
4:30PM - 8:20PM (13(Fri.))
*End times are estimates and could vary.
*There will be intermission.

Cast
Onoe Kikugorō
Nakamura Tokizō
Onoe Shōroku
Onoe Kikunosuke
Bandō Hikosaburō
Bandō Kamezō
Nakamura Baishi
Nakamura Mantarō
Ichimura Takematsu
Onoe Ukon
Ichimura Hikaru
Onoe Sakon
Bandō Kamesaburō
Onoe Ushinosuke
Terajima Mahoro
Ogawa Hiroharu
Ichimura Kitsutarō
Kataoka Kamezō
Kawarasaki Gonjūrō
Ichimura Manjirō
Bandō Rakuzen
Ichikawa Sadanji
and others

Ticket Prices (including tax)
[1st Grade] Adults: 12,000 yen (Students: 8,400 yen)
[2nd Grade] Adults:&nbsp8,000 yen (Students: 5,600 yen)
[3rd Grade] Adults: 3,500 yen (Students: 2,500 yen)
⇒Half-price tickets for the second half of Kabuki Performances in January (Welcome! Kabuki Ticket)

Seating Plan

*English commentary through the Audio Guide service will be available starting with Act 3 on Friday, January 13.
The commentary includes a synopsis of the first and second acts. (Rental Fee: 800 yen incl. tax)
*Subtitles: Not available.
*English synopsis is available. It is included in the paid Japanese brochure.


Booking Opens
December 13 (Tue.), 2022

-----------------------------------------------------------------------------
Box Office
0570-07-9900 (From overseas: +81-3-3230-3000) in Japanese and English (10:00AM-6:00PM)
http://ticket.ntj.jac.go.jp/top_e.htm
-----------------------------------------------------------------------------

Counter Sales at the Theatre
available from December 14 (Wed.), 2022


in Japanese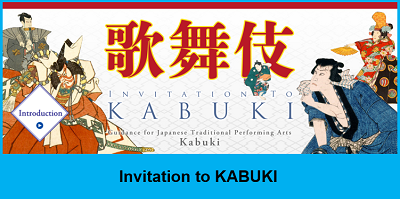 ---------------------------------------------------------
  As part of National Theatre Farewell Performances Upon the Reconstruction Project – Towards a New Adventure program, our Kabuki Performance for January presents Tōyamazakura Tenpō Nikki, featuring the famous magistrate Tōyama no Kin-san.
  Tōyama Kinshirō, who served as a town magistrate of Edo in the late Edo period, gained overwhelming popularity among commoners at the time by saving the theater districts that faced a life-or-death crisis amid the Tenpō Reforms.
  Premiered in 1893, this piece is regarded as a representative work among the Kabuki pieces depicting Tōyama Kinshirō. In this program, the National Theatre restages it by adding a new twist to its previous performance here in December 2008, which was performed for the first time in half a century as a Kabuki performance.
Synopsis
  In "Kawarasakiza Gakuya" (Act 1 Scene 1), Kinshirō, a young hatamoto (a direct retainer of the shogun) who frequents the theater districts, perfectly solves a problem that occurred in a backstage dressing room, giving a glimpse of his potential as a prospective famous magistrate. This is followed by "Hanakawado Keikojo" (Act 1 Scene 2), in which Obanaya's young master Kosaburō and the female Kiyomoto-bushi master Owaka, who are deeply in love with each other, are forced to break up by those around them. The couple then head to the cherry blossom viewing spot Mimeguri Zutsumi. "Mimeguri Zutsumi" (Act 1 Scene 3) depicts the previous relationship between Ikuta Kakudayū, a robber armed with a pistol, and Sajima Tengaku, a monk-turned-thug, after an attempted double suicide by Kosaburō and Owaka. In "Awanokuni Sanchū" (Act 2), Kosaburō, who had survived the attempted suicide and then went down the wrong path using the name of Kokichi, had a strange dream. Kakudayū and Tengaku then appear and he joins the group.
  In the first half of "Masagorō Uchi" (Act 3 Scene 1), Kokichi reviles Owaka's foster father Masagorō and reveals his villainous character as a lady-killer. In the second half, Kakudayū, who is disguised as a masseur, is stopped by Masagorō who asks him for a treatment. Then comes Kakudayū's wife Omoto, who has apparently been reduced to poverty. The couple, however, split up without exchanging words. Then in "Obanaya" (Act 3 Scene 2), Kakudayū sneaks in, revealing his true colors. Tengaku and Kokichi also appear, and eventually Kakudayū kills Omoto, who urges him to turn over a new leaf.
  In "Rokujizō Gashi" (Act 3 Scene 3), conflict begins between Tengaku and Kokichi. This is where Kinshirō comes in; he makes a dashing appearance and has a tense showdown with Tengaku. The following "Ikinariya" (Act 4) begins in the lively atmosphere of a famous restaurant in Niigata, far from Edo. The lively scene, however, changes dramatically at one point into a series of commotions then a struggle for the arrest of Kakudayū and Tengaku, who stole the goyōkin (money the government charged temporarily on farmers and merchants) of the Sado Kinzan Gold Mine. You are sure to enjoy the staged sword fight that has been polished to perfection by the Kikugorō troupe!
  This is followed by "Shirasu" (Act 5), which is known for its famous judgment scene in which Kinshirō, who is now the Kitamachi magistrate, passes an excellent, satisfying judgement.
  The story comes to an end with the climactic "Kawarasakiza Hatsushibai" (Act 6) in an impressively beautiful scene, as befitting the first performance of the New Year.


  It can be said that Onoe Kikugorō is a perfect fit for Tōyama Kinshirō, who is full of the briskness that is characteristic of Edokko (the true Tokyoite) and dignity of hatamoto (the shogunal retainer). Also among the star actors gracing the stage are Nakamura Tokizō as Omoto, a woman whose life is at the mercy of her rascally husband; Onoe Shōroku as Kakudayū, a pistol-armed robber who used to be a warrior; and Onoe Kikunosuke as Kosaburō, who transform from a young master into a villain. The cast also features many other impressive performers in this sewamono Tōshi Kyōgen (full-length play), which you will not be able to look away from even for a moment. We invite you to enjoy this piquant offering of entertainment at the dawn of the New Year!